FHA Home Loans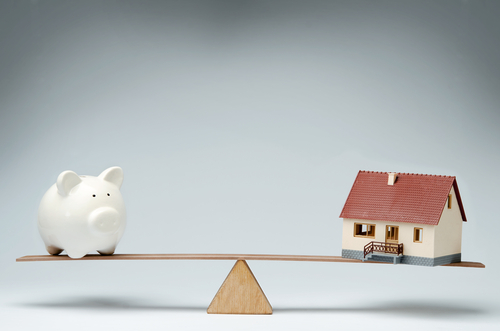 A Federal Housing Authority (FHA) home loan can be the perfect choice for first-time buyers who might otherwise find it difficult or even impossible to get on the property ladder. Compared to conventional mortgages, FHA home loans require a lower downpayment and FHA lenders have more flexible requirements when it comes to a buyer's credit history and income.
Not all people will qualify for FHA mortgages, however, as loan programs have their own criteria. These mortgages are provided by lenders approved by the FHA, which then guarantees the loan. This means that some lenders may offer you a loan but others may turn you down based on their own minimum requirements.
General Eligibility Criteria
An FHA mortgage can only be used to buy your own home and not a rental or investment property. The maximum you can borrow, as long as you have the necessary income, is either the statutory maximum set in the property's geographical area, such as Denver Colorado, or the top loan-to-value ratio that applies to a particular property. The lesser amount of the two choices will apply. This is where FHA loans are more restrictive than conventional loans, where similar limits do not apply.
FHA Loan Limits
The FHA loan limits, which are Freddie Mac indexed, change frequently but in 2014 the maximum value was set at $271,050 for most areas. The FHA also has a maximum debt-to-income ratio of 50 per cent, meaning that you must not have to spend more than half of your gross income on repaying all of your debts. This includes everything from housing costs to credit card bill repayments.
To meet FHA loan program criteria in Denver, you must have a credit score of at least 500 – a very low amount, especially compared to conventional mortgages. This can depend on the particular FHA-approved lender, however, and you may still be refused a loan even with the minimum credit score if you have a poor past repayment record, for example.
FHA loans are useful for people with no credit history as, unlike with many traditional loans; the FHA lender will consider other past payments, such as your rent record. People with a history of bankruptcy, short sale, or foreclosure are also not automatically barred from having a FHA mortgage. This will depend on the amount of time that has passed since the event, however. This is usually between 12 and 24 months in the case of a bankruptcy and three years in relation to a short sale or foreclosure. Traditional loans may demand minimum periods of between two and four years for similar events.
Required Down Payments
You will only need a down payment of 3.5 per cent of the price of the property you want for an FHA loan, although this will rise to at least ten per cent if your credit score is less than 580. This can be compared to anything between 10-30 per cent, the amount that is usually required to qualify for a tradition home loan.
Recent cash gifts from checked sources can be counted towards a down payment and any amounts you received more than around three months previously do not have to be accounted for. This is not normally the case with lenders of traditional loans.
Another benefit of FHA loans for some people is that they allow sellers to pay up to six per cent of the total loan amount in order to fund their buyer's closing costs. Conventional loans allow just three per cent.
FHA Mortgage Insurance
You will have to pay a charge for mortgage insurance on a FHA loan, however, in order to ensure that your lender can get back some of their loan if you do default. This will be one fee as part of your closing costs and then regular payments. Conventional loans may require mortgage insurance but most do not request an upfront payment at closing. Most average loans will not need you to have this insurance at all if your down payment is at least 20 per cent.
Generally, FHA home mortgages will last for 30 years and every payment will be made up of a repayment towards the borrowed amount, mortgage insurance, real estate taxes, and added interest. There will be more flexibility on the term and the repayments if you qualify for a traditional home loan. You may choose an adjustable rate home loan, for example, where your interest charges will be lower for a certain period at the start of your repayment term. Read More