Reupholstering Old Furniture vs. Buying New
Posted by Brian Burke on Tuesday, August 9, 2022 at 11:48 AM
By Brian Burke / August 9, 2022
Comment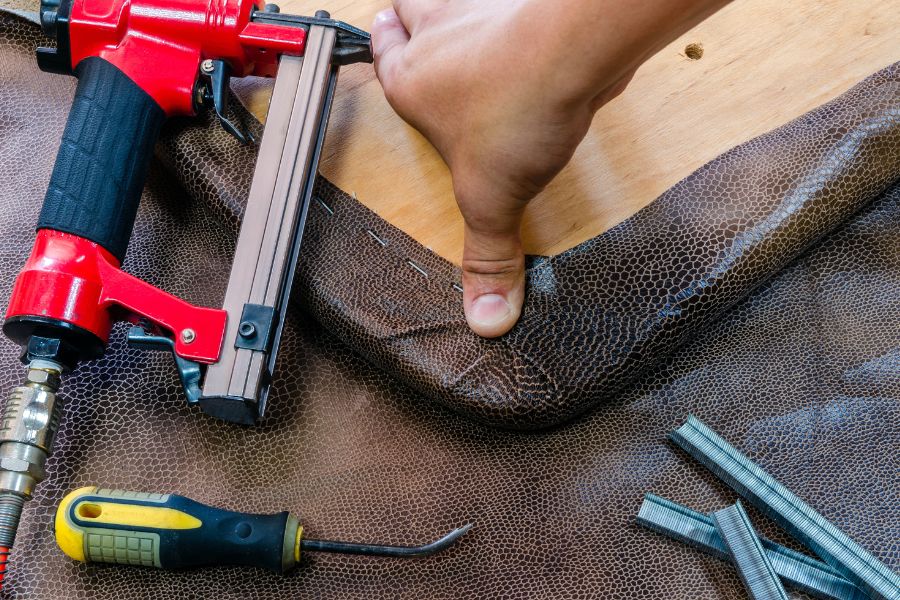 Home trends fade in and out each year. If you feel like your furniture is outdated, you could be right. Now, you must decide whether to purchase new furniture or reupholster your existing pieces. There are a few things you should know when considering reupholstering old furniture versus buying new.
Reupholstering Saves Antique Furniture
You simply can't replace some furniture pieces. Maybe you have a chair that your family has passed down for generations. Perhaps you own a dining room set that you aren't ready to part ways with yet. Reupholstering is an excellent option in these scenarios, as it provides a way to bring restoration and new life to cherished pieces.
New Furniture May Cost Less Than Reupholstering
There's no set price on furniture and reupholstering. There's such a variety of new furniture prices that you may spend less money on new furniture. It all depends on the pieces you're after.
For example, reupholstering a sofa is comparable in price to purchasing a new one; however, you may be better off fixing the upholstery on your dining room chairs instead of buying a new set. To learn more about prices in your area, look around furniture stores and contact local reupholsterers. You'll discover which option is more affordable for you and your furniture.
Reupholstering Is Customizable
Do you have a particular fabric in mind for your couch? Are you looking for a specific pattern for the recliner? If you're looking for a completely customizable option, look into reupholstering. It's easy to add special touches, make additions, and add features to existing furniture pieces. This option allows you to choose a material that fits well into your lifestyle.
Assemble New Furniture
Many modern pieces of furniture require assembly. Some businesses will put the pieces together for you, but that will come at a price.
Of course, some people choose to reupholster furniture themselves, but many leave it to the professionals. Whether you're reupholstering or purchasing new furniture, you may end up doing some work.
There's no clear winner when you look at reupholstering versus buying new. Decide which option will fit best with your home. Need a custom piece? Go with reupholstering. Looking to save a few bucks? Take a look around to see what is available near you.