8 Home Equity Projects to Consider in 2022
Posted by Brian Burke on Thursday, September 15, 2022 at 12:05 PM
By Brian Burke / September 15, 2022
Comment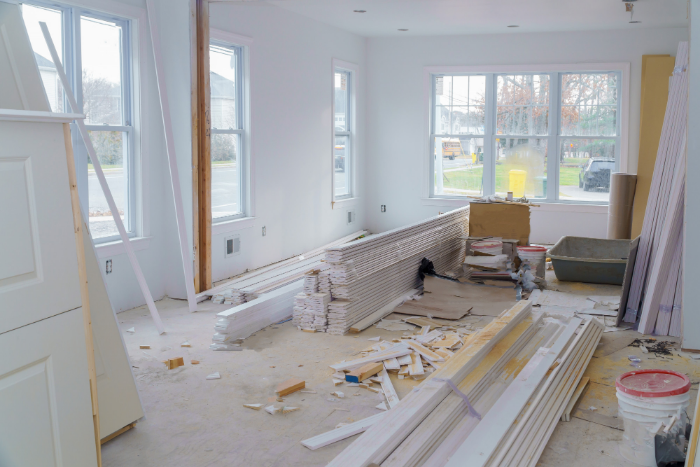 When you're a homeowner, having a high home equity value for your property is important. Thankfully, you can boost your home's equity through projects that will also make your life much more enjoyable, thrilling, and comfortable. Knowing what projects fit your needs, wants, and budgetary needs becomes the first step on this exciting journey. If you're looking for a quality project to undertake, here are eight home equity projects that you should be considering in 2022:
1. Home Elevator
Elevators have typically been seen as something businesses use. However, home elevators have become incredibly popular over the last few decades, and have made homes more comfortable and convenient. For those who need an elevator due to a disability, home elevators can be a life-changer. Home elevators are becoming much more affordable as well, and are easier to install. By getting residential elevators that are perfect for your home, you'll revolutionize the way you go about your daily life.
2. Kitchen Remodel
The kitchen remodel is the most classic, common home equity project homeowners overtake (even in 2022). Many people overestimate how large of a kitchen remodel they need to do, however. Going with a minor kitchen remodel can often be more budget-friendly and equity-boosting as well. Even a simple fresh coat of paint can be valuable. Currently, converting your home's kitchen layout with a kitchen island is one of the best projects you can go with.
3. Decks and Patios
To make your home properly prepared for big parties, or simply a relaxing day in the sun, installing a deck or patio is crucial. They are some of the most equity-boosting additions you can make to your home, and they allow you to enjoy your outdoor spaces in a more efficient, comfortable manner. The amount of additions you can make to a deck or patio is hard to overstate, and you can make them the perfect grilling spot if you desire. For those who love summertime fun, this is one of the most attractive home equity-boosting projects on this list. Once you have your dream patio, you can install a stellar, beautiful pool for your home as well.
4. Window Upgrades
Windows are one of the key elements that can make or break the beauty and energy efficiency of a home. Without excellent, energy-efficient windows, you'll be spending way more on energy costs. Modern window designs are made to look more attractive as well, which allows new windows to add significant value to a home. The amazingly clear views they will provide you with will simply be a lovely onus.
5. Landscaping Overhaul
The way your home looks on the outside is just as important as how it looks on the inside. Doing quality landscaping projects can significantly boost your ability to raise your home's equity, and will allow you to express your creativity at the same time. Projects that emphasize the beauty of your home's exterior, which makes it possible to garden effectively, and more will all make your home more gorgeous and valuable than ever before.
6. Attic Conversions
Do you have an attic space that you're not using? If so, you've got a goldmine of a home equity project on your hands. Converting an attic to a bedroom can add a ton of home equity to your residence. There are many benefits to having a bedroom attic as well, as they are easier to keep cool, and can be designed with a more stylish, unique touch. For those that love a solid challenge, an attic bedroom conversion is highly recommended.
7. Bathroom Remodel
Unlike kitchens, bathroom remodels are best done on a larger scale. Understanding how to make the most of your bathroom's layout and qualities is key when trying to boost your home's equity. Many modern upgrades are especially recommended: including bidets, standing tubs, and floral wallpaper. All of these qualities can make your home highly attractive to modern home buyers. Finding the right renovation for your tastes and individual bathroom needs will be incredibly important if you take on this particular home remodeling project.
8. Pavilion
Lastly, pavilions can provide a unique, fun way to embrace the outdoors at your home. Think of them as a deck that's further away from your home, or as a second living space on your property. The highly customizable nature of pavilions makes them that much more enjoyable. For those who love to party or host events, having a pavilion is something to strive for as a homeowner.
Boost Your Home's Equity Now
By dedicating yourself to one of these eight amazing home equity-boosting projects, you can be financially responsible while having fun at the same time. The number of daily benefits many of these projects provide will keep you happy and content with your home's layout. Just be sure to heavily consider your needs before choosing a final project to go with